You have more than one pair of shoes. You should have more than one pair of glasses.
One pair may not accomplish every visual task you need to perform during the day. We have eyewear for any activity and every lifestyle. Ask our trained and knowledgeable team about lens designs and coatings, and all types of eyewear including:
Reading glasses
Sunglasses – designer brand name and ophthalmic grade
Computer task specific lens designs
Back up eyewear
Sports goggles and eyewear
Digitally surfaced and designed lenses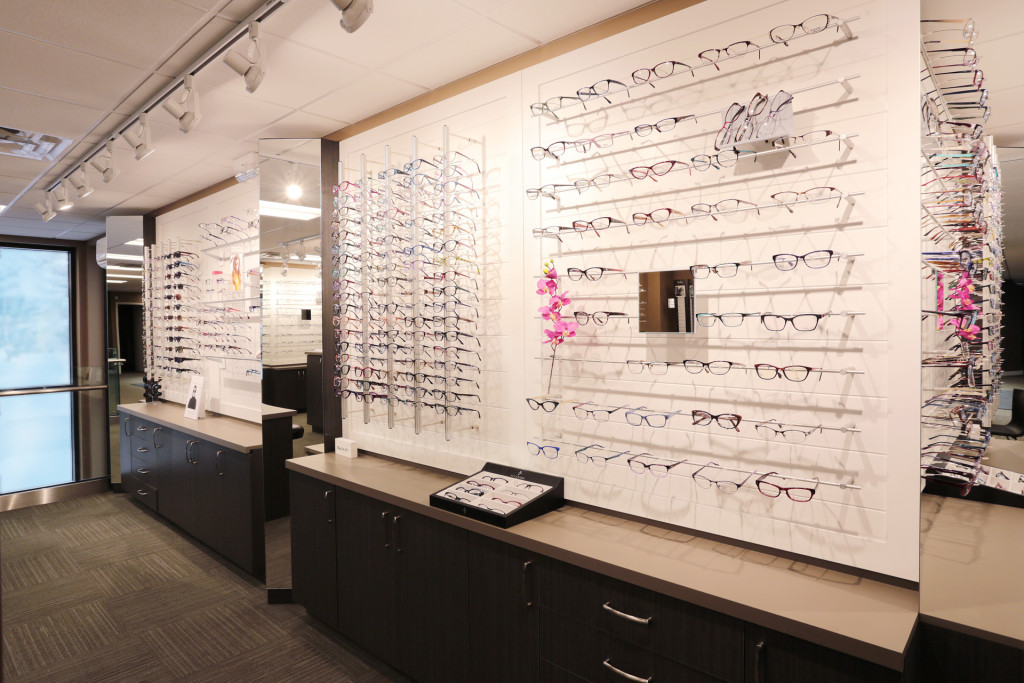 Having a great dispensary staff means you are assured of expert advice on frame selection appropriate for your custom prescription. When you pick up your glasses, your frame will be given a custom adjustment to your face and often a visual acuity check will be performed by your doctor to ensure good vision and comfort. And please know that regardless of where you purchased your eyeglasses, we are happy to provide our services for spectacle repairs and frame adjustments when possible.
If you have any questions please email us at dispensary@optometristsoncolborne.com